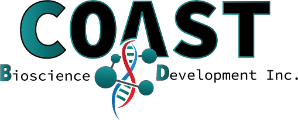 Coast Bioscience Development Inc.
EXTRACTIONS:
The Extraction process is using food grade ethanol. The process is to produce cannabinoid solutions from raw material, separation, drying, winterization, distillation, and analytic results.
Systems to be developed for commercial production of various stages of CBD extracts. Product produced is raw CBD oil to CBD crystals.